Welcome to Web Studio Marita
Design Agency in Renfrewshire, Scotland
Web Studio Marita specialises in creating affordable, professional websites that look great, rank consistently highly in Google, attract more customers, and consequently create more successful business opportunities for our clients.
The services quality and client's satisfaction is always the top priority.
Web Studio Marita is a website design, SEO and Internet Marketing company based in Paisley (previously in Johnstone), Scotland, Renfrewshire.
Web Studio Marita works with companies throughout Scotland & the UK – the sky's the limit, and has clients from Paisley to Cupar, from Glasgow to Isle of Arran.
Web Studio Marita offers free, no-obligation consultations direct with web designer & developer.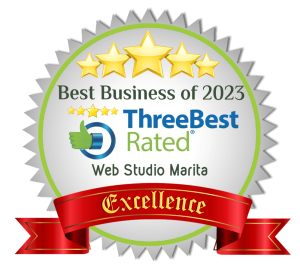 "Dear Marita,
I am writing to thank so much for the excellent work that you have been doing for us over the last year. Before we got you to do our website we had another website and we got almost no business from the internet. Now I am happy to report that we get about 60% of our business from the internet. Your website has revolutionised our business. Thank you so much. Kind Regards, Monty - Rejuvenate Cupar"